Home > Knowledge Base > Maintenance Management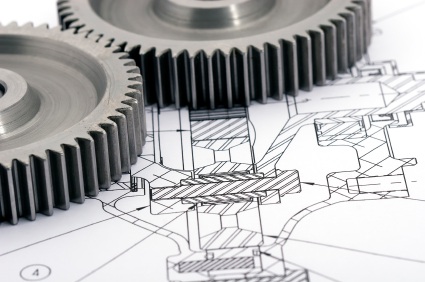 1. Maintenance Plan
A Maintenance Plan development objective is to optimizing the system availability by defining the maintenance actions and scheduling all the preventive tasks in accordance with the requirements contained in the Maintenance Concept. To successfully identify its basic objective the Maintenance Plan is developed to be consistent with the operational requirements of the users at the lowest possible cost. The Maintenance Plan is composed by the following components:
- Maintenance Concept.
- Maintenance Levels.
- Maintenance Capabilities.
- Repairing Criteria.
- Immobilization Criteria.
- Maintenance Documentation.
2. Maintenance Concept
The Maintenance Concept is the main factor in determining support requirements. It is supplemented by the support analysis, which shall lead to the identification of maintenance tasks, the task frequencies and timing and the required number of personnel to support each maintenance level. The following Maintenance Concept should be considered:
- Minimize preventive maintenance at operation level.
- Maximum use possible of BITE (Built in Test Equipment) at site.
- An extensive use of the concept operator/maintainer.
- Easy access to the maintenance and dismounting points.
- Foreseen removal routes with movement means for systems and equipment not repairable at site.
3. Maintenance Levels
A Maintenance strategy is proposed based on three maintenance levels:
3.1 User Maintenance Level.
It is the group of check-up preventive and corrective maintenance actions performed by the operators with minimum outside help, using the specific knowledge, tools, components, equipment, modules, spare parts and documentation, defined by the Programmed Maintenance subsystem (PMS).
3.2 Intermediate Maintenance Level.
It is the group of preventive, corrective, rehabilitation and modification actions that will be done by the other facilities established during the system shutdown period. It also includes the rehabilitation of selected module equipment or components, delivered by the Organizational Level, whenever they correspond to the level of repair.
3.3 Depot Maintenance Level.
It is the group of maintenance actions, which due to their complexity and magnitude, or to the fact that they exceed the corresponding workload of the Intermediate Level, shall carry out by the Industry. It includes the equipment technical engineering and repair services in support of levels and the rehabilitation of the selected pool outside of the periods of the scheduled system shutdown Program.
The corresponding maintenance actions of this level shall preferably carried out during the periods of selected restricted availability in which it shall also proceed to repair the equipment that exceed the Intermediate Level. A proposed maintenance availability schedule at Intermediate and Depot levels as well as preliminary Life Cycle Profile.
In support of this plan, the progressive overhaul strategy shall be considered, so that a set of preplanned maintenance actions performed during Intermediate and Depot availability which over a period of time, lead to a complete overhaul of the system and its equipment.
In that way, each equipment selected for maintenance during a maintenance availability is restored to such condition that satisfactory performance can be expected at least until the next scheduled maintenance action and as consequence, minimizing the equipment/system off-line time.