Home > Product&Service > Software Development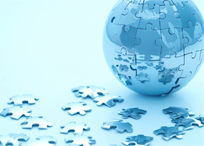 Communication among IT system stakeholders is a key success factor in our working culture. Since the beginning of the information system project, we highly concentrate on the Requirements Engineering Process. Every design document was reviewed throughout the project to ensure that we would deliver the right solutions. System users are always welcome as parts of the system analysis and design process, just to ensure that they will get his picture up real in a few software releases. Until the last phase, we still listen to you and willing to change in some design that can be made.
We implement the Agile Software Development Process in every project, an Extreme Programming for quick and limited budget project, a Scrum for the medium one, up to an Agile Unified Process for enterprise level project. This process help our team and your IS team seamlessly working together. Our software developer teams are highly volatile to follow the changing of the system requirements. Our team reviews every documents to ensure that the design integrity was made. Even a small conflict or constraint would be detected and resolved as fast as possible.
You can get a really work software application from a realistic budget within a realized schedule.