Home > News Letter > News Letter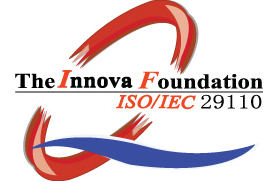 GSD Standard - ISO/IEC 29110.
With support of the Software Industry Promotion Agency (Public Organization) and our effort to maintain standard of our software quality, GSD had participated in the process of improvement and assessment for certification ISO 29110. The ISO 29110 Certification Program's objective is to leverage ability of Thai small and medium software enterprise, and GSD is among one of the VSE (Very Small Entity) who reached the final process and certified by the Innova Foundation. Our Certificate Number is TH/IF29110/00011/2010 and will valid until December 2017, this is a promise to continuously develop high quality of software to satisfy all the needs.
July 20, 2011 | Posted by Webmaster
GSD Standard - Certification ISO/IEC 29110 (Expire 2012)
GSD Standard - Certification ISO/IEC 29110 (Expire 2017)